For every testimonial returned we donate £10 to our chosen charity which is St David's Hospice Llandudno.
St. David's Hospice deliver free, high-quality, specialist palliative care to patients with advanced illnesses, their family and carers.
"We were introduced to this company from a relative whom was wise enough to invest their money/pension and suggested we did the same. We were very impressed by Chris and Michelle for all their expert advice, and communication throughout. We highly recommend this brilliant company to future investors."
"Over the last few years, Stephen Beardmore has provided financial advice on investments and pensions to us. He and his team have always been courteous, professional and reliable. He has gone out of his way to offer flexibility over times and places of out meetings. We have absolute confidence in his advice and would not hesitate to recommend Beardmore and Company."
"Its been a really pleasurable experience being guided by Richard from the very start. Everything has been explained to me in a way that even a 'layman' like myself can appreciate. Thank you."
"It was a pleasure to meet Stephen. I felt he explained everything in a way I could understand and I feel confident he will invest my money wisely."
"Chris has provided an excellent service from start to finish. He explained everything and made the process seem easy! Very much appreciated and we would definitely recommend. Many thanks."
"Cannot thank Richard enough for resolving a very difficult pension issue – without his invaluable knowledge of pensions market and his patience I would still be clueless! Once resolved he talked and advised me of all the options for my future! Highly recommended."
"I have been a client of Stephen's since 2001, through all the economic changes! I feel that he prioritises my needs, circumstances and preferences. His professional and caring demeanour elicits my trust and respect and I had no hesitate in recently recommending him to a friend."
"I had excellent advice/service from Stephen Beardmore & Co, very efficient. I would highly recommend them to friends and family."
"Excellent Service. Mr Beardmore and staff were extremely helpful and pleasant. We would highly recommend to family and friends."
"Richard took the time to listen to our thoughts and concerns. His advice was constructive and not pushy. Beardmore seem very professional and easy to communicate and deal with."
"We are happy to recommend Beardmore & Company. We have received excellent professional service, conducted in a friendly and warm environment."
"I would like to say that all my dealings with Beardmore & Co have been very professional, efficient and prompt."
"I wouldn't hesitate to recommend Beardmore & Co. Chris handled the transfer of my pensions into a drawdown and made it simple for me to understand. Everything was transparent and I knew the costs, up front with no hidden extras, which was important to me. I found their rates extremely reasonable compared to their competitors and the service was excellent."
"From our initial meeting to the completion of my pension transfer I would like to thank Chris and the team for their professionalism in making it run so smoothly, explaining each step in a way that was, even for me, easy to understand. I would have no hesitation recommending them to my family or friends."
"I found the service informative and professional. I was given detailed advice to enable me to make an informed decision."
"We have always been a bit sceptical about seeing a financial adviser, but when Beardmore & Co were recommended to us we had our first appointment with Chris and were really pleased with the advice, support and how friendly all the staff were. Thank you."
"An extremely positive experience. Richard put me at ease and explained options in terms I understood. After agreeing changes which will be beneficial to me, the team maintained excellent communications. I now feel confident/have peace of mind that what is in place will meet my personal needs."
"Beardmore & Co have given my family financial advice for the past 10 years which was very helpful. It was therefore only natural I asked Mr Beardmore to advise me when setting up my pension."
"I would like to thank Mr Stephen Beardmore and his team for the considerate and careful way in which they discussed our case and for the in depth and useful advice given. I found it very useful to explore the complexities and ensuring the cost of care for my mother. Everything was explained clearly and I felt supported through the difficult decisions involved. Obviously the final choice of how to invest was mine but I did feel better informed due to the report prepared. The whole process was positive and very helpful."

Create your plan
Know where you stand today – and whether you'll be able to meet your goals in the future.

Developing your plan
Revisiting the plan allows us to account for any bumps in the road and "what-if" scenarios, visualising their impact on your future goals.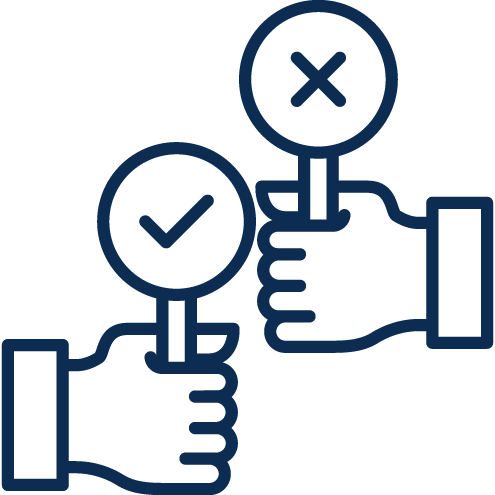 Informed decision making
Putting you in a more informed position when making important financial decisions.
Becoming A Client
If you are interested in our services, please get in touch and our team will help discuss how we can help you.